Jason Masek, MSPT, ATC, CSCS, PRC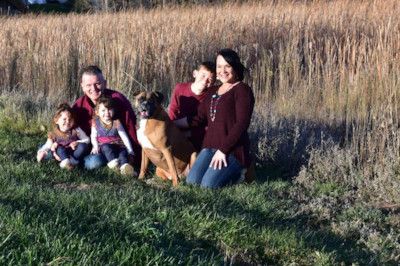 Hello, my name is Jason Masek.  I am a staff physical therapist at the Hruska Clinic™ and an associate faculty member through the Postural Restoration Institute® (PRI) .  I have been a part of the Hruska Clinic™ since June 2001.  Prior to my arrival, I obtained my degree in Physical Therapy from Des Moines University Osteopathic Medical Center in Des Moines, Iowa.  Preceding my Physical Therapy education I spent 2 years at the University of Minnesota where I was a Graduate Assistant Athletic Trainer with the football team and obtained my Master of Arts in Kinesiology.  I earned my undergraduate degree in Exercise Science from the University of Nebraska- Lincoln and was a student athletic trainer with the University of Nebraska Track and Field, Baseball, and Football teams.
Throughout my education I have always had the aspiration to understand biomechanics and the pathomechanics of the human body and how this may influence posture and/or potential injury.  I had the opportunity to gain knowledge about Postural Restoration® through speaking engagements given by Ron Hruska during my undergraduate years which further led me to acquire a clinical rotation at the Hruska Clinic while in Physical Therapy school. After my clinical affiliation I was then hired by the Hruska Clinic™ as a Staff Physical Therapist.
I have been involved in Sports Medicine at the collegiate level and continue this effort through consultations with the University of Nebraska and various club sports.  Professionally, I have a strong interest in postural asymmetry as it relates to lumbo-pelvic dysfunction as well as temporalmandibular dysfunction.  I take part in various speaking engagements at the local and national level educating physical therapists, athletic trainers and sports performance professionals about Postural Restoration®.  The realization and uniqueness of Postural Restoration® has led me to earn the designation of Postural Restoration Certified™ (PRC) through the Postural Restoration Institute® (PRI) .  This designation has led to educating and consulting with a network of physical therapists, athletic trainers, dentists, and other allied health care professionals across the country.
On a personal level, I enjoy the outdoors, sports and cooking. I live in Lincoln with my wife Stacia, and children Paxton, Charlee and Alivia.  I am also a dog lover and the proud owner of our Boxer; Bronx.  When not working, you can usually find us at the lake, enjoying the great outdoors and our time away from the city.
Presentations
Coming May 2018!
2018 College Athletic Trainers Society: Las Vegas, NV

2018 NCSA Coaches Conference: Charlotte, NC

2015 NCSA Coaches Conference: Louisville, KY

2013 NATA Annual Meeting & Clinical Symposia: Las Vegas, NV
Published Articles