Lori Thomsen, MPT, PRC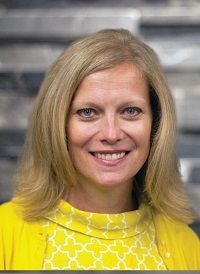 I graduated from Nebraska Wesleyan University in 1992 and the University Nebraska Medical Center in 1995.  Upon graduation from PT school I had a strong interest in working with the geriatric population through rehabilitation centers and home health care.  It wasn't until I moved to North Dakota that I was introduced to the coursework through the Postural Restoration Institute® (PRI).  This refreshing and integrative approach developed by Ron Hruska not only helped my patients with better outcomes, but also helped me personally with chronic hip pain.  I am an avid runner and dealt with pain for five years in my hip.  Traditional physical therapy treated the symptoms and provided short term relief, PRI treated my problem and is the only reason I continue to be able to run today.

I earned the designation of Postural Restoration Certified™ (PRC) in 2005 through PRI and became Associate Faculty in 2008 and Faculty in 2010 teaching courses through PRI across the country.  I help develop, Pelvis Restoration, in 2010 integrating the science and concepts of PRI.  I continue to teach this course throughout the year.
Professionally, I am passionate about teaching PRI to other healthcare professionals and working with my patients with this unique approach.  I am challenged everyday working with complex cases from Lincoln, the surrounding areas, and across the country.  I am humbled that exercises created in the Hruska Clinic™ are getting taught through PRI and given to other professionals to provide for their patients.  I am invigorated to work with colleagues that dare to ask the question "why?" and try to figure out the complex human body.  I am refreshed to work with other health professionals to assist my patients with better outcomes when needed.

Personally, I am married with a spoiled silver lab, Oakley.  I have completed many marathons and half-marathons and enjoy hitting the trails with my family and friends.  I enjoy reading, traveling, cheering on the Huskers, church, and spending time with my family.
To email Lori, click here. 
Published Articles