The Hruska Clinic Integrator
Torin asks "Are You Engaged?"
Posted on 08/26/2015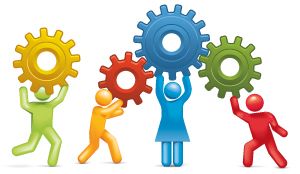 One of the main principles that we feel strongly about with our treatments here at the Hruska Clinic is integrated care. What that means is we feel that for some of our patients there may be other factors involved, and therefore other professionals needed, in our patient's treatment plans to fully address the causes for why they have pain and/or dysfunction. Not everyone needs additional professionals to help them through their course of treatment, but at the very least we need you, the patient, to work with us to fully reach your goals. We feel so strongly about interdisciplinary integration as a necessary step for some people that we have brought other professionals on site, at our clinic, to assist us with caring for our patients. We are also constantly looking for others who could help us best serve our patients. This principle that we have at the Hruska Clinic has led to the development of PRIME. PRIME stands for Postural Restoration Integrative Multidisciplinary Engagement-TM. PRIME is what we do with patients from near or far that need multiple disciplines involved in their integrated care.
For more information on what PRIME is see our website at http://www.hruskaclinic.com/services/prime.html.
However today I just wanted to focus on one word in that title and that is Engagement. The definition of engagement includes the following: a pledge; an obligation or agreement; a promise or contract; or the act or state of interlocking (as in gears). It gives the sense of a relationship that involves at least 2 entities, neither of which is more important or dominant than the other. We feel that our patient care here is an engagement with our patients and often involves multiple professionals. Each participant in the contract needs to be interlocked with the others in order for things to progress forward. If one part is disengaged the whole thing stops. In our opinion physical therapy and health care in general needs to be an engagement to be successful. A passive program or series of events that happens on a schedule as a protocol has in it gears that may be disengaged from the process. This will limit the ability for the patient to move forward. We hope that you engage with us as we will engage with you and anyone who needs to be involved in your care. There is no other way to move forward. Contact us to 'Be Engaged.'