The Hruska Clinic Integrator
Stop, Collaborate and Listen...
Posted on 04/21/2016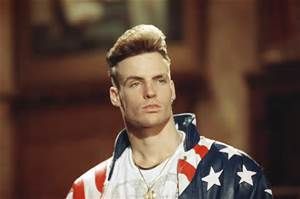 STOP, COLLABORATE AND LISTEN
The staff physical therapists from the Hruska Clinic stopped clinic hours last week to spend two days immersed in learning. The Postural Restoration Institute® (PRI), which is rooted in the Hruska Clinic(TM) and founded by our colleague and friend Ron Hruska, hosted 100+ attendees in their annual Interdisciplinary Symposium. Sensory Integration concepts, evaluation, treatment, and training aspects were tackled from every angle for an all-around mind-blowing experience. PRI® housed a powerful collaboration between an international community of professionals that specialize in the various health fields including dentistry, audiology, optometry, osteopathic medicine, speech and language pathology, occupational and physical therapy, athletic training, strength and conditioning. Picture 100+ brilliant and receptive minds exploring the art and intricacies of listening; its influence and interdependence on communication, the nervous system, movement, position, and posture. Through finding and recognizing our own voices, we unearthed answers to the questions that plague our patients. Equipped with this knowledge and training, it empowered the staff PT's here at the Hruska Clinic(TM) to help our patients find and sense: "Who am I? Where am I? And how do I interact in the world around me?".
A special thank you to the extraordinary guest speakers, presenters, and performers, including our own Ron Hruska, and Dr. Heidi Wise. Dr. Wise is a neuro-optometrist with whom we collaborate on patient care in the PRIME Multidisciplinary Engagement program. The Hruska Clinic staff is privileged to be at the heart of this ground-breaking research and to work alongside an interdisciplinary team that is willing to thing 'outside the box'. Determining if we are the right professional at the right time is what we're after. The ability to recognize and embrace the strengths of other professionals is required in effective treatment or management of a patient. Respect for other disciplines and the compounding positive influence we can have while working together in patient care is essential to optimal patient management, outcomes, and interdisciplinary relationships.
As the waves of health care reform push the focus toward prevention, Hruska Clinic(TM) continues to be a leader in the provision of restorative care that is both holistic and conservative. This is our method of practice and it is what makes us different; it is the future of medicine, health, and wellness.
To reach a Hruska Clinic clinician for an evaluation of any sensory processing, sensory integration, auditory processing issues, or any mobility strength range of motion movement coordination postural positional Or functional issues, please call us at (402)467-4545. Evaluations include health history, objective testing, individualized interventions and screening for appropriate referral to other health specialties if necessary.