Blog
Hruska Clinic and PRI host visitors from Japan
Posted on 01/30/2018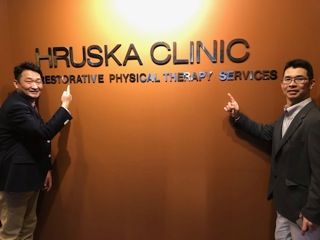 I am Akira Yoshimoto from Japan.
I participated in the mentorship program on January 20, 2018.
I had been waiting for this opportunity so long.
I treat mainly sports injuries for junior, elite and professional athletes in my office with acupuncture, micro current modality and PRI.
I wanted to see how the Hruska Clinic staff used PRI technique in actual practice.
I saw the immediate change of a patient's movement and behavior with each treatment technique.
I will never forget the patients faces brightened up after a treatment session.
I will learn more the essence of PRI and will definitely come back here.
Thank you very much for all your welcome support.