FAQs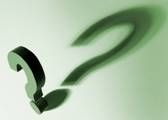 What are your hours of operation?

The Hruska Clinic is open from 8:00 a.m. to 6:00 p.m. Monday thru Thursday, and 8:00 a.m. to 12:00 p.m. Fridays. Our appointment times are scheduled on the hour, with the last appointment time of the day is 5:00 p.m. We are not open on the weekends.

When to Arrive?

Please arrive fifteen minutes prior to your first appointment for completion of admission forms. If you prefer to complete the admission forms (found below) in advance, it is only necessary to arrive a few minutes early.

How long will the appointment last?

Plan a minimum of one hour for your first appointment. Patients traveling long distances may be scheduled for two or more hours. Generally, follow-up appointments are also an hour long. Check with your therapist to determine your individual needs for treatment time.

What to bring?

Upon check-in, please provide all information necessary for filing your claims, such as a current health insurance card, doctor¹s prescription, workers comp claim number and contact information, auto insurance card and/or accident information, attorney information, etc. Comfortable clothing is recommended including shorts & tennis shoes (no sandals or flip flops please). X-rays or MRI reports are appreciated if available.

Who Should Attend?

We strongly encourage a family member or friend to accompany patients to their first appointment. Young adults or children under the age of nineteen will need permission of a guardian.

What is the cancellation policy?

If you are unable to keep a scheduled appointment, please provide notification as soon as possible so that other patients needing services may be accommodated. Twenty-four hour notice is appreciated.