Insurance
Insurance and Financial Policies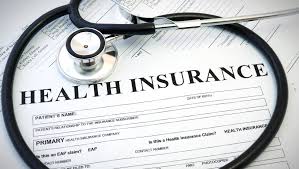 The Hruska Clinic currently contracts with Bluecross/Blueshield PPO, Midlands Choice , Medica and Medicare. You will be responsible for any deductibles, co-pays, co-insurance and any services not covered by your plan. We strongly encourage you to check with your insurer regarding your specific physical therapy benefits prior to your initial appointment. Should your plan include a co-pay for physical therapy, we ask that it be paid at each visit.
Some insurance plans require a prescription/referral for physical therapy from your primary doctor; contact your insurance company before your initial evaluation to see if this is a requirement of your plan. Please contact your physician before your first physical therapy appointment to help ensure receiving full insurance benefits for your services with us.
If you are covered by Medicare, you will need a prescription for physical therapy from your medical doctor. A referral from a different health professional, such as a dentist or chiropractor, will not be accepted by Medicare. Once you have received a prescription, it will expire for use in thirty days. Therefore, please schedule your first appointment within that thirty day time period.
If your health insurance company is not listed above as a contracted or networked insurance, you will be responsible for all amounts not paid by your plan. Payment will be due each visit.  If you do not have health insurance and are self-pay, payment in full is required at the time of service.
Please contact Paige Doncillo at (402) 467-4545 if you have further questions.
Other Payers
Workers Compensation
Your workers compensation carrier will be billed for your physical therapy charges. In the event these claims are denied, you will become financially responsible for all charges. In the event that you seek legal representation in the settlement of your claim, we ask that you adhere to the policies listed under "Personal Liability/Litigation".
Self-Pay
Self-paying patients are required to pay in full at the time of service for each visit.