Postural Restoration
What is Postural Restoration®?
The Hruska Clinic™ offers a unique approach to physical medicine called Postural Restoration®. This approach addresses underlying biomechanics which can often lead to symptoms of pain and dysfunction. All mechanical influences on the body that restrict movement and contribute to improper joint and muscle position are considered, examined, and assessed.
Manual and non-manual techniques are utilized to restore proper alignment of the body while proper respiratory dynamics are considered. Treatment encompasses prevention and lifetime integration for long-term successful outcomes. Each individual patient will be provided with a specific program designed to fit his or her specific needs. Our therapists spend at least one hour with each patient to ensure that a thorough evaluation and specific home program are provided in addition to education of both patient and family.

The Postural Restoration® approach is taught nationally to physical therapists and healthcare professionals through the Postural Restoration Institute® (PRI). Practitioners can become certified in the science of Postural Restoration® (Postural Restoration Certified (PRC)) by taking required coursework and undergoing a written and practical certification exam put on yearly by the Institute. There are currently 189 PRC Physical Therapists worldwide.  To learn more about the science of Postural Restoration®, or to find a provider near you please visit posturalrestoration.com.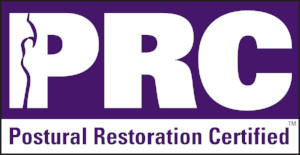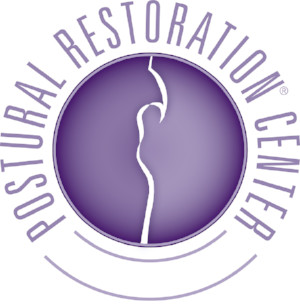 The Hruska Clinic was the first clinic in the nation to be designated as a Postural Restoration Certified™ (PRC) Center. PRC Centers are clinics where at least one therapist is Postural Restoration Certified and all other therapists on staff have completed two or more PRI sponsored courses.
All the Hruska Clinic therapists - Torin, Dave, Jason, and Lori - are PRC (Postural Restoration Certified) therapists.
---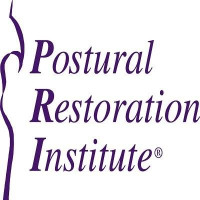 The Postural Restoration Institute® (PRI) is an institute established to explore and explain the science of postural adaptations, asymmetrical patterns and the influence of polyarticular chains of muscles on the human body.  The development of Postural Restoration® is based on innovative treatment that addresses primary contributions of postural kinematic movement dysfunction.  PRI is dedicated to clinical education, research and the ongoing search for improved pathways of physical medicine.  It offers resources, educational opportunities, research, and patient-care programs to assist physical therapists and other healthcare professionals who wish to maximize their assessment and treatment skills in the integration and use of respiration, myokinematics and neuromuscular PRI techniques to reduce postural imbalances.
PRI concepts continue to grow. PRI now has 174 Postural Restoration Certified™ (PRC) clinicians, 50 Postural Restoration Trained™ (PRT) clinicians, over 60 Postural Restoration Centers™, and seven primary and secondary educational courses, in addition to PRI Affiliate and PRI Vision courses. PRI has produced three editions of a CD comprised of Non-Manual Techniques and the first edition DVD of manual techniques. Our website is the primary source for information regarding courses, location of nationwide credentialed health professionals, educational materials, daily news, dialogue and references.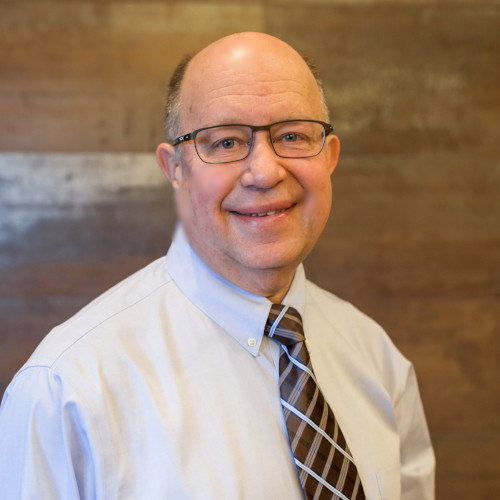 Founder: Ron Hruska, MPA, PT
Established in 2000
Educational Courses Offered:
The Postural Restoration Institute® teaches three primary courses available live or as a home study (Myokinematic Restoration, Postural Respiration, and Pelvis Restoration) and several secondary courses as well as an annual Interdisciplinary Symposium on a specific topic chosen each year.  There are also several PRI affiliate courses that integrate PRI science into specific areas of interest including geriatrics, baseball, Fitness and Movement, and Pilates.  See below for links to each course.
Educational materials regarding PRI non-manual techniques available on three CD-ROM's.
Educational materials regarding PRI manual techniques available on DVD.
Other products utilized and recommended by PRI are listed on their website here.
---
PRI has affected the lives of many people, from physical therapists and other health professionals who have attended PRI courses to learn the science and how to practice it, to the many patients who have benefited from this practice. The following testimonials share what PRI has meant to a few of them…
"Ron Hruska is one of the most inventive and creative thinkers that I have been associated with in my many years of being a therapist.  His quest for answers and solutions to solve the complex human form has and always will be an inspiration to me and my career.  I have been to countless hours of continuing education and consider the postural restoration courses to be the most influential and practical coursework that I have ever experienced.
He constantly challenges conventional wisdom and has created a system of assessment and treatment that is easy to understand and well ahead of it's time.  I always leave his courses with new, innovative treatment ideas.  And, they are easily incorporated into my patient caseload."
Don Ostdiek, PT, DPT, OCS
Omaha, NE
"Postural Restoration has truly changed the way I practice. I initially heard about PRI during a course on Protonics. I felt like the Protonics information was just the tip of the iceberg and I had to know more. I began taking the other courses and was really fascinated to discover how the pelvis affects the upper body and vice versa. I've taken all the classes twice and plan to continue learning. Ron's emphasis on breathing is unique and one soon discovers how key it is for function. I became certified in 2005. My practice and therapists treat using PR principles solely. The major hospital system in town took notice of my small practice because the docs were asking for PR. I recently sold my practice to the hospital and they are using one of my therapists in their new spine center.  All those patients are being treated using PR. Patients love how I evaluate and treat the whole person and not just their shoulder.  I don't remember how I treated patients before learning PR but I know that my outcomes now are being noticed."
Joan Hanson, MPT, PRC, Program Manager
Sioux Falls, SD